Thanks to you and to the excellent evaluations you provided regarding the quality of the services provided and satisfaction degree , the Hellas Auto Service won the price of the "Eagles of Motor Vehicles"
This distinction was awarded to our company within the context of the competition "Eagles of the Motorcycle" ,which was created to distinguish the best companies by industry / sector in Greece.
More specifically, our company, gained a 10/1o customers' rating, surpassed more than 46.5 thousand companies operating in the same sector throughout Greece and won the distinction "Motor Eagles" while ranked first in evaluations in the region of Thermi – Thessaloniki.
We take this opportunity to thank you once more we are looking forward to seeing you again.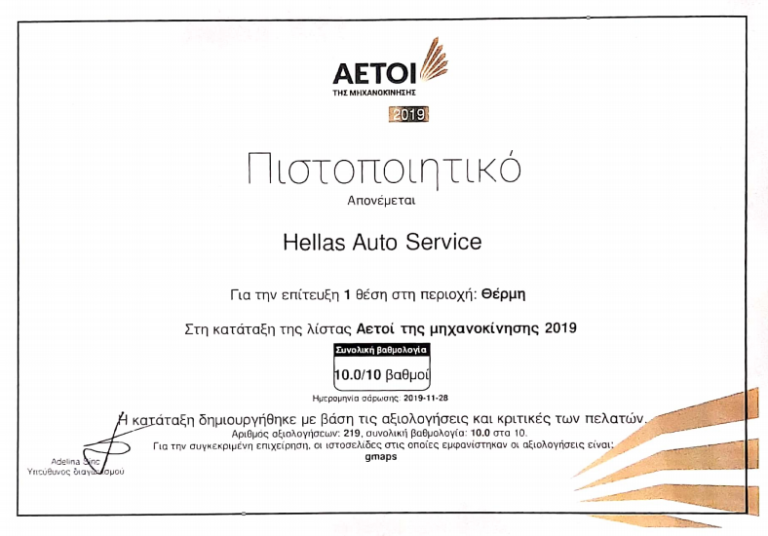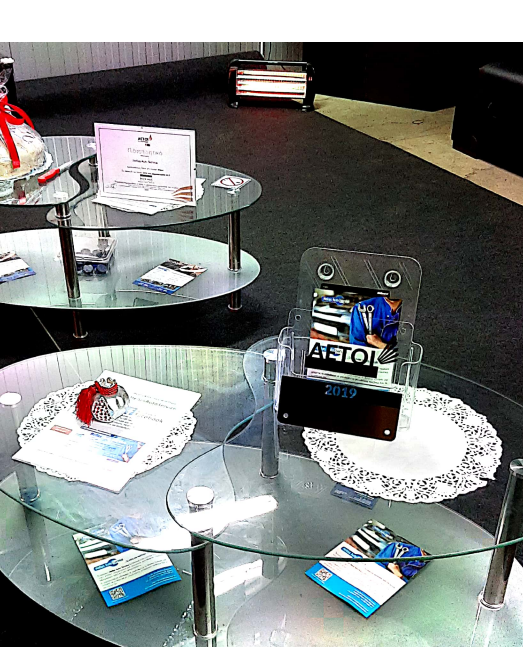 Hellas Auto Service's management and staff wish you a Merry Christmas and Happy Holidays.