Our garage is established in Thermi, 10 minutes drive east from the center of Thessaloniki, at the 14th km of the Thessaloniki-New Moudania highway.
In our garage establishment of 2,500 sq.m. we provide services for all types of vehicles, typical service and maintenance, diagnostics, all types of repairs,as well as, Liquid Petroleum Gas (LPG) installation and service, air conditioning installation and service, tires, etc.
Our highly skilled fully trained and experienced Technicians and our advanced equipment allows us to offer our elite and professional services, at the highest level of efficiency and effectiveness and at the same time in the lowest possible cost.
After prior communication, we can provide you a free of charge car service, as well as transportation to and from our garage establishment.
Please don't hesitate to contact us for any further information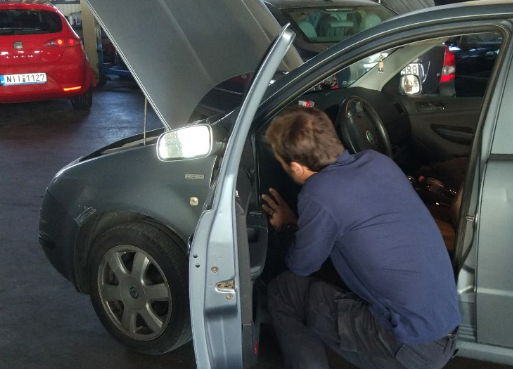 Highly Trained and Skilled Technical
Our highly skilled and fully trained Technicians have more than 40 years of experience in all types and brands of vehicles.